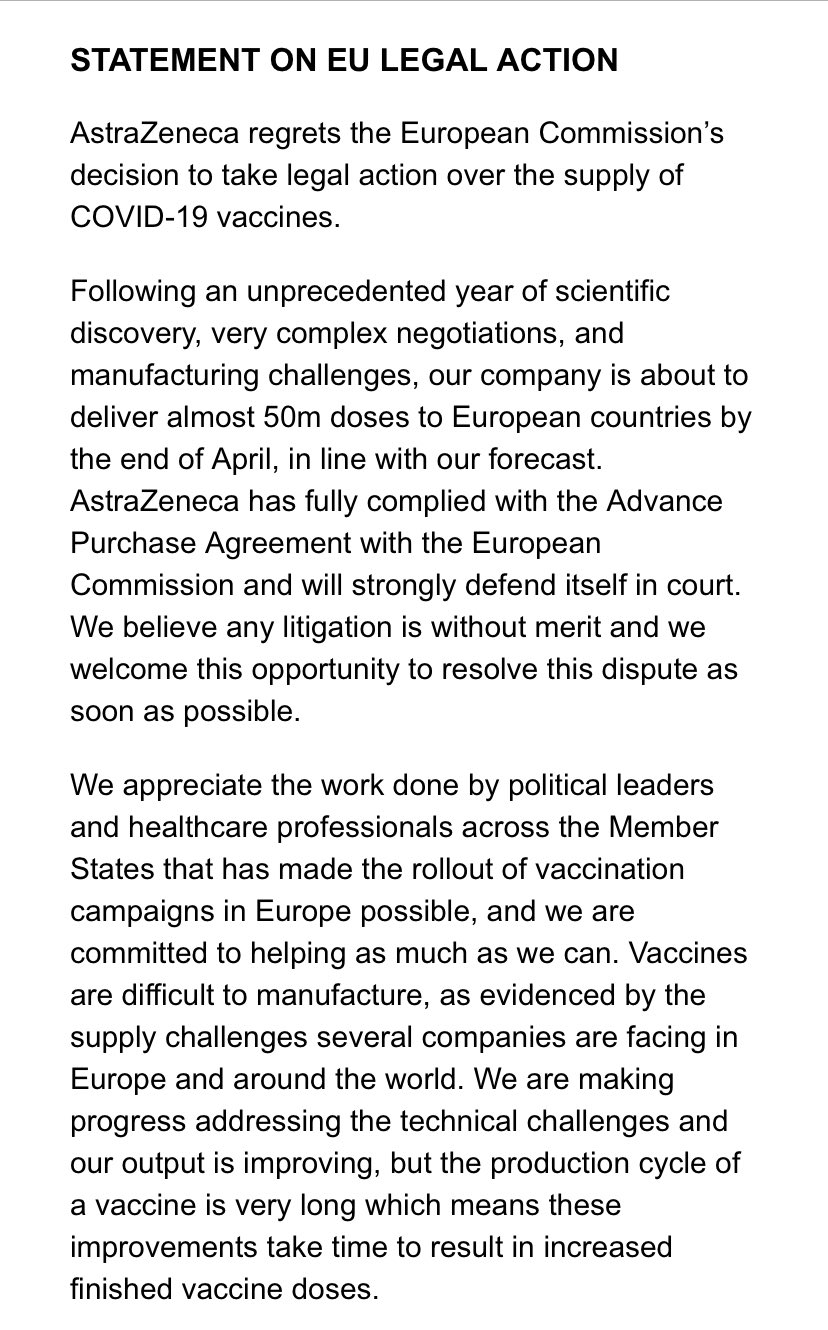 The EU, in a desperate attempt to deflect attention from its abysmal handling of vaccine procurement and roll-out, is suing AstraZeneca.
Whisper it quietly, but there are 11 million unused doses of AZ in the Netherlands.
In other news, the EU won't make any decision about helping India until sometime in May!